The PRSAS offers positive recognition for landlords or agents who become accredited with us and comply with the scheme. In addition, below are some further benefits.
*Please note: some of the below benefits may only apply to landlords only (or agents only).
There are many benefits of being an accredited landlord or agent.
These include:
Discounted deposit protection fees (landlords)
Public recognition of being a good landlord or agent
Discounted advertising of properties to let via upad.co.uk
Free legal and news updates from Guild of Residential Landlords
Marketing edge when advertising properties to let
Use the PRSAS logo on stationery
Local authority benefits (see below)
Free to passport from other accreditation schemes
Local authority benefits
Benefits from local authorities vary, however, here at the Private Rented Sector Accreditation Scheme we try and encourage local authorities to offer some of the following (all subject to each authority):
Discounted licensing fees
Housing Benefit hot-line
Free waste disposal for accredited landlords
Parking permits for the location of properties
Pre-action correspondence in relation to Housing Health and Safety Rating System
Landlord / agent liaison contact
Use of local authority coat of arms logo alongside the PRSAS logo on stationery
Images / Badges
Once you are accredited, you can use our badges to show off that you are accredited. They are available in all sorts of formats for web use or high resolution printing.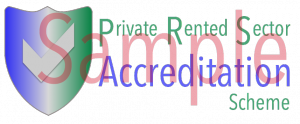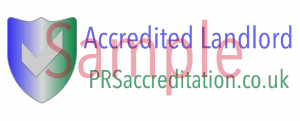 PRSAS Membership page
The exclusive PRSAS membership page which is visible to accredited members has unique features to allow the easy administration of certain tasks. The following are on the membership page:
View current CPD hours
Add CPD hours
View courses that provide CPD hours
Access deposit fees discount (landlords)
Access to the development course
View attendance based development courses
Nominate a tenant for accreditation status
Download images for stationery such as the PRSAS logo
Agents area to add multiple staff to the development course
Complaints procedure and initiation
Access discounted rates to the Guild of Residential Landlords
Discounted internet advertising of rental properties via upad.co.uk