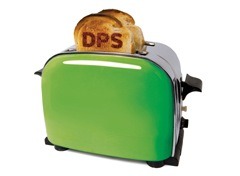 The Deposit Protection Service recently announced the introduction of a new insured scheme from 2nd April 2013 which will have no joining or membership fees.
We are pleased to announce that accredited landlords via the Private Rented Sector Accreditation Scheme and subscribers to the Guild of Residential Landlords will receive a discounted rate for the DPS insured scheme when protecting deposits.
The rate per deposit for PRSAS or Guild members will be £14.00 for deposits of less than £500 or £21.50 for deposits of greater than £500, both including VAT.
According to the DPS comparison table at the time of writing this article, from April, accredited members will be able to take advantage of some of the cheapest rates for insured scheme deposit protection available.
We have produced an article explaining that the free to use custodial scheme continues as normal and summarising the difference between custodial and insured schemes available here.
If anybody has any enquiries regarding this exciting news, please contact us at info@prsaccreditation.com